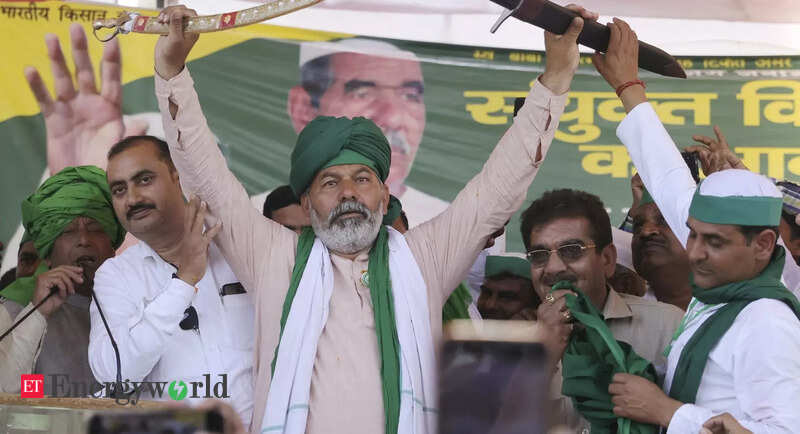 Muzaffarnagar: A day after participating in amahapanchayatin Baghpat,Bharatiya Kisan Unionnational spokesperson Rakesh Tikait reached theBKUoffice in Shamli and launched a scathing attack on the central government.
"Corporates are running the government. Had it been vice versa, a solution would have been possible. The fact is that neither the government wants to take back farm laws nor does it want to come up with a law on MSP," he said.
On his way to Saharanpur to attend a mahapanchayat, Tikait halted and talked to reporters in Shamli. "Farmers are being conveyed to be ready to leave for Delhi once a call is made. Get your tractors filled with fuel," he said.
"Forty lakh tractors will take out rallies across the country. Once sugarcane and wheat harvest is over, farmers will reach the protest sites in larger numbers," he said.
Asked about the recent incidents where visiting BJP leaders had to face heat from villagers in western UP, Tikait said, "They can go. Who is going to stop them? But they will be questioned by the villagers and they have to answer. LPG consumers were asked to give up their subsidy and they did. Now, villagers want MPs and MLAs to give up their pensions. Will they?"
Follow and connect with us on , Facebook, Linkedin