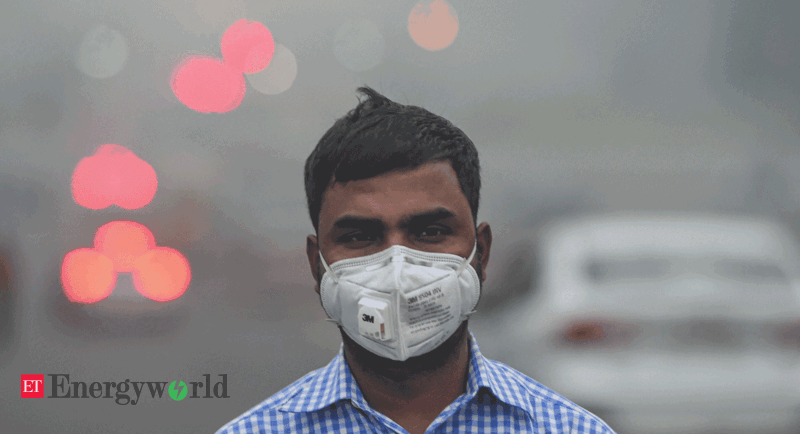 Nagpur: Countries have spent an estimated $3 trillion on health care as a result ofair pollution. This is over 5% of GDP in China, India, Bangladesh, Serbia, Romania and Hungary among other countries.
This was revealed in the 'The Paris Effect: How the climate agreement is reshaping the global economy', a report released by global consultancy SYSTEMIQ. The report assesses the pace and scale of change since the Paris Agreement on climate change was signed by many countries in 2015. It also synthesizes existing research and analysis of the past five years' economic, social and political trends.
The experts who did the analysis said that shifting to electric vehicles and reducing the total number of cars on the road can dramatically improve air pollution, which is a driver of significant health costs. "A minimal increase in pollution leads to an 11% increase in a country's rate of mortality related to Covid-19," the report says.
The analysis reveals that since the Paris Agreement, progress on low-carbon solutions and markets has been faster. "Low-carbon solutions are combining with digitization to restructure economies.Fossil fuel industriesare going into decline," the report states, adding that the window for long-lived fossil fuel investments is closing very fast.
It further points out that while greenhouse gas (GHG) emissions and global temperatures continue to rise, low carbon progress across all sectors of the economy is now accelerating. "Rapidly falling costs of solar, wind already make them better bets than fossil fuels across multiple markets, while the pace of electric vehicle development has repeatedly confounded projections. By 2030, for sectors contributing 70% of emissions, we will have increasingly competitive low carbon solutions including heavy road transport, heating and agriculture," it states.
The report also cites some low-carbon solutions emerging in the country, including ReNew Power Ltd — a leading solar and wind energy company — winning India's 'round-the-clock-renewables' auction, Andhra Pradesh training 6 million farmers to transit to zero budget natural farming practices by 2024 and Dalmia Cement and Carbon Clean Solutions building world's largest cement carbon capture, utilization and storage (CCUS) plant in Tamil Nadu.
India is on its way to overachieve on two targets — non-fossil fuel power generation and lowering its GDP emissions intensity — well before 2030. On the first, India reached 24% installed renewable energy capacity in September this year and has reduced GDP emissions intensity by 21% over 2005 levels. Recently, the government has set up a high-level inter-ministerial apex committee for Implementation of Paris Agreement (AIPA) to coordinate the country's response to climate change, such that it is on track to meet its obligations under the Paris Agreement.
According to experts, the long-term goal of Paris Agreement — net zero GHG emissions by mid-century — is now the reference point for policymakers. "World leaders started a journey in 2015 and now is the time to accelerate. We know global temperatures and emissions are rising but this assessment should give us hope that the Paris Agreement is working, said Laurence Tubiana, CEO of European Climate Foundation.
Dr Ajay Mathur, Teri director general and a member of the Prime Minister's Council on Climate Change, said, "The Paris Agreement was a watershed moment for the global economy– and it is both exhilarating and reassuring to see that technological and economic trends over the past five years are indeed propelling us towards a carbon-emissions free future. This is despite the fact that a global peaking of carbon emissions is yet to occur; and suggests that these positive trends need to be converted into action as soon as possible, if not sooner."
Nicholas Stern, professor of economics and government, and Chair of the Grantham Research Institute on Climate Change and the Environment at the London School of Economics, said, "The Paris Effect makes it clear that it also puts economies at risk of falling behind the next wave of the creation of prosperity. That wave is already gathering pace and will become a dominant force in growth and transformation over this decade. Wise policymakers and investors will aim for the opportunities, jobs, and resilience that can be delivered only through a net-zero economy."