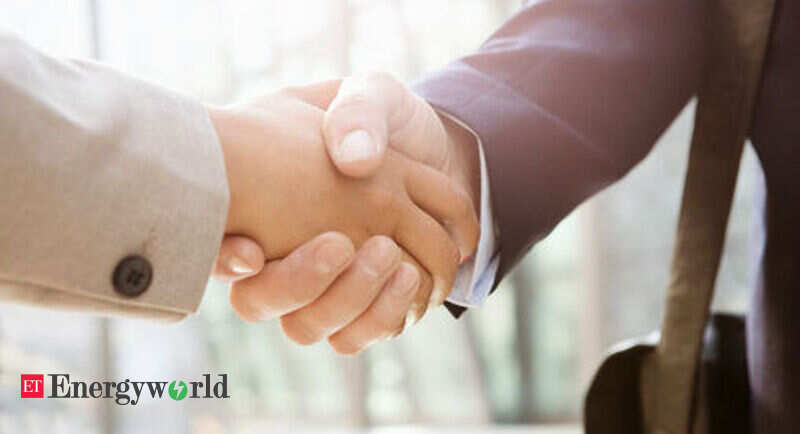 New Delhi: Kolkata basedIndia PowerCorporation Limited (IPCL), and German energy companyUniperhave entered into an agreement to set up a 50:50 service company joint venture (JV), "India Uniper Power Services", uniper said in a company release.
The new formed company will offer a broad range of services to customers in the Indian power business such as plant operations and maintenance, lifecycle extension, etc said the company statement.
Uniper and IPCL have joined together to form a strategic partnership for developing and servicing the power sector in
India .
"The joint venture will combine strengths of strong partners with complementary scope and portfolio. "India Uniper Power Services" will adopt best practices and make thermal power plants more competitive and will focus on improving the efficiency of power plants in India," said Hemant Kanoria, Chairman of IPCL.
"Europe has faced many of the challenges that India can expect to see in the years to come. Renewables-build out will impact the operating regime of conventional power plants with a need for an increased plant flexibility, " said Klaus Schäfer, CEO of Uniper.
"India Uniper Power Services" sees a huge potential in the Indian power business at present and in the foreseeable future.
With the current and expected changes in the power sector there is a huge potential to offer services to existing and newly built power plants to help them improve their operations and be ready for market and regulatory changes as the power market rapidly evolves in terms of emission standards, flexibility and efficiency.
The Indian power sector continues to be dependent on coal-based and gas-based generation with close to 70% of total installed capacity being from these sources. Going forward, a substantial portion of India's energy portfolio is expected to remain coal based given the large coal reserves and the low cost of thermal generation.
At the same time, renewable energy sources are also expected to see substantial capacity addition. This would require a paradigm shift in the operating processes of thermal generation plants, with greater focus on efficiency and flexibility.
Follow and connect with us on , Facebook, Linkedin