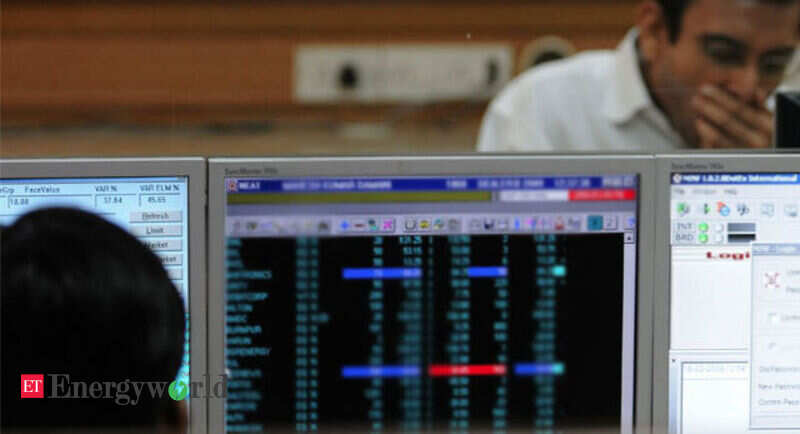 NEW DELHI: By midday Wednesday, the BSE benchmark may have recovered over half of the losses it had suffered earlier in the day, but equity investors had lost a whooping Rs 77,000 lakh crore on top 10 blue chip bets such as TCS, Reliance Industries, HDFC Bank,ITCandONGC.
At 12.15 pm, the BSE Sensex was trading 900 points lower at 26,691, off the day's low of 25,902. By this time, the top 10 stocks had taken a big hit in terms of market capitalisation.
TCS, the largest listed company in terms of market capitalisation, alone saw Rs 21,418 crore of wealth erosion by 12.15 am. At the time of writing of this report, the market-cap of the company stood at Rs 4.28 lakh crore.
HDFC, the third biggest firm by market-cap, had taken a Rs 9,457 crore hit to Rs 2.10 lakh crore. ITC andInfosystanked up to 4 per cent. While ITC's m-cap fell by Rs 8,600 crore, for Infosys, the cut was of Rs 8,406 crore.
ONGC (down by Rs 6,844 crore), Reliance Industries (Rs 5,400 crore), Hindustan Unilever (Rs 4,912 crore), SBI (Rs 4912 crore), Coal India (Rs 3,916 crore) and HDFC Bank 3,400 crore) were other top stocks that took big hits on their market values.
Follow and connect with us on , Facebook, Linkedin