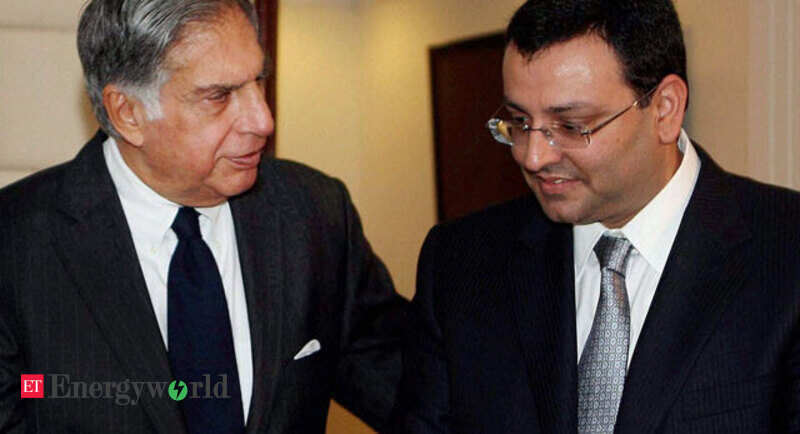 MUMBAI:Paricher Bastaniis 70 years old. She exemplifies the civility, dignity and decorum that theParsicommunity holds in high esteem. That's why she finds it hard to understand how things have come to such a pass at theTata Group— the dismissal ofCyrus Mistryas chairman of holding companyTata Sonson October 24 and the unseemly power struggle that has ensued between him andRatan Tata.
"It is hard to accept what has happened," said the dowager, whose family owns one of Mumbai's iconic Irani cafes and bakeries. The question that gnaws at her is this — what compelled both men to act in a manner that appears so unbecoming?
But while Mistry hails from a respected clan, the Pallonjis, Ratan Tata undoubtedly occupies a very special place in the community.
The spontaneous exclamation, "Apro Ratan aayo," by a 30-something woman at the sight of Ratan Tata is typical. Dressed in a traditional gara saree, she was one of those attending a Tata Group gathering a few years ago, along with other Parsis who showed up in droves to hear Tata's address. They could barely contain their excitement at the sight of Tata or pay any attention to the other speakers present that day in the Crystal Ballroom at the Taj Mahal Palace Hotel, a historic landmark built by none other than Jamsetji Tata.
Also Read: Move to oust Cyrus Mistry from Tata Global right: S Santhanakrishnan, Director
Madison World's chairman Sam Balsara witnessed a similar outpouring of sentiment last year in Udvada (Gujarat), the holiest of towns for India's Parsi community. About 5,000 Parsis attended the three-day Iranshah Udvada Utsav where Tata — who shared the stage with fellow Parsi billionaire industrialist Cyrus Poonawalla and finance minister Arun Jaitley — was greeted with spontaneous applause and a standing ovation that lasted 10 minutes.
"It was quite something," said Balsara. "No doubt he is an icon who is held in very high regard." The events of the past few weeks have left the community stunned as both sides have engaged in an escalating war of words.
Also Read: 'Shocking that newly inducted Tata Sons board members backed Cyrus Mistry ouster'
All of this goes against the ethos of the Parsi way of doing business, according to many in the community. Most of 39-year-old Dilshad Cooper Akali's family members have worked with or are still employed at Tata group companies. Cooper, a kindergarten teacher, said such divisions were "never expected" to break out in a "harmonious" Parsi community. Still, she also laments that old norms of public behaviour are under threat. "Lately at Parsi Punchayet gatherings people throw things like chairs at each other, so, we can no longer generalise."
The Bombay Parsi Punchayet, established in 1672, is the "apex administrative body of the Parsi Irani Zoroastrian community in India."
Popular stand-up comedian and executive creative director at Ogilvy & Mather, Neville Shah, has lately become the butt of jokes with people asking what's going on in the Parsi community. So intrinsically linked are Tata and the Parsis that a company's internal situation has turned, for some, into a community's "disgrace," as one former Tata employee put it. Shah said people are unhappy about how "dirty" the Tata-Mistry spat has become.
Follow and connect with us on , Facebook, Linkedin